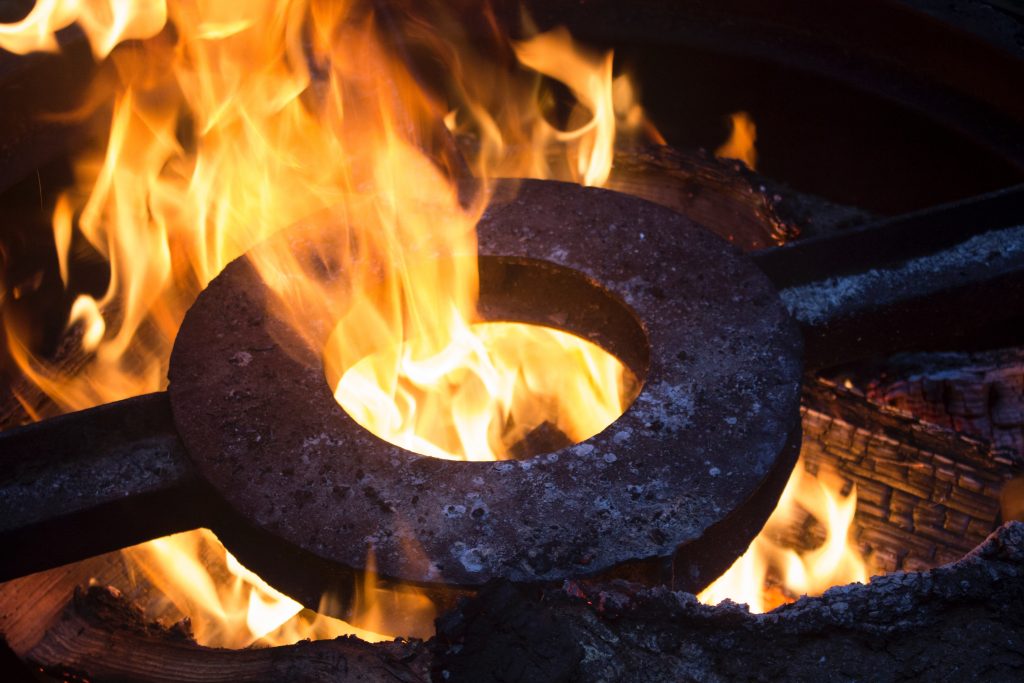 What will you forge from the next Crucible event in your life. It's coming.
Did you know that you actually generate heat when you think? Focus produces friction. And when you attempt to change the world around you it generates even more heat. Because your actions are rubbing up against what would otherwise be.
Under intense heat and with a belief they could change physical things, medieval practitioners of alchemy attempted to transform base metals into gold, in vessels that could withstand the heat and bring about a change in the elements. Your attempts to lead others in generating gold of either a figurative sort – a change in the way things are — or a literal one – a profit – generates a Crucible, also.
The late Warren Bennis, who chaired the Leadership Institute at USC, and whose insightful teaching would have him enshrined in the leadership hall of fame, were there such a thing, described a Crucible as an experience of such life significance as to transform a person.
We may also think of a Crucible as a test to which life puts before all of us. But when we make the choice to lead we're opening ourselves to a series of big exams. Pass a tough one and there's another looming just beyond it.
You may, or may not, prevail in changing the world around you via the crucibles you face as a leader with a mission. In either case the heat you generate in the attempt produces yet anotherCrucible nested inside you, from which new elements emerge with each transforming experience. Think about that, and feel its warmth.